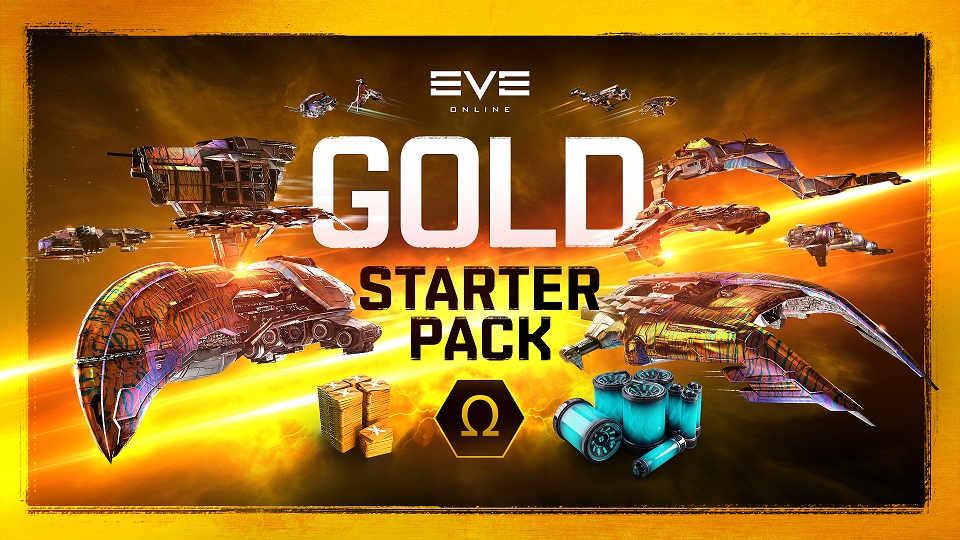 Only Offered for viewers of our YouTube channel https://youtube.com/markeedragon Drawing to be held once we hit 74k Subscribers.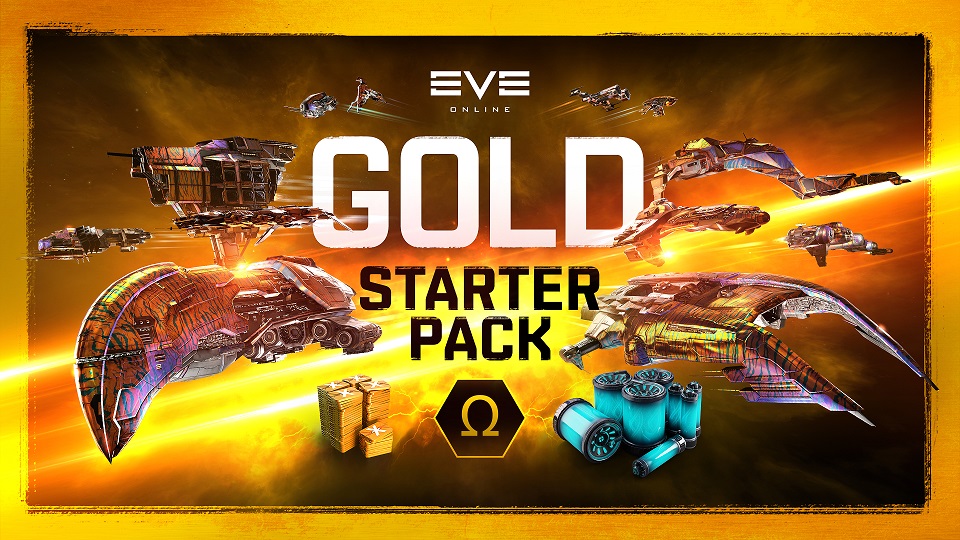 Make waves in New Eden with an amazing offering of 60 days of Omega time, 240 PLEX, and half a million Skill Points! The Gold Starter Pack brings excellent value for any budding Capsuleer. Train faster and fly more ships with your Omega time, instantly inject the 500,000 Skill Points into where you need them right now, and use your PLEX in the New Eden Store or sell it for ISK!
Included in the Gold Starter Pack are 12 slick Semiotique Superluminal SKINs for the frigates, destroyers, and cruisers of EVE. Don't miss this value – pick up the Gold Starter Pack today!
Pack Contents:
60 Days of Omega - Train faster, do more!
240 PLEX – Sell for ISK in-game!
500,000 Skill Points - Your fast track to improved skills
Punisher Semiotique Superluminal SKIN
Merlin Semiotique Superluminal SKIN
Incursus Semiotique Superluminal SKIN
Rifter Semiotique Superluminal SKIN
Thrasher Semiotique Superluminal SKIN
Coercer Semiotique Superluminal SKIN
Catalyst Semiotique Superluminal SKIN
Cormorant Semiotique Superluminal SKIN
Rupture Semiotique Superluminal SKIN
Thorax Semiotique Superluminal SKIN
Caracal Semiotique Superluminal SKIN
Omen Semiotique Superluminal SKIN
Single use per account.
This Eve Online Gold Starter Pack was released in September 23rd 2021. If you have one of these listed in your account prior to this date it is safe to apply this version as well.

One entry is all that is needed for a chance to win!
Good Luck!
How to enter:
Register an Account or log into your existing account.
Add this item to your cart and proceed to checkout.
1 Free Entry Per Person
No purchase necessary to win!
Winners will be notified via e-mail.
Void where prohibited!
SKU:
3733
Price: $0.00
If you are the winner, when we announce this on the live shows how would you like to be referred to? Also if you have a special message you may include it.:
Product Rating


2 Reviews
Customer Reviews

by Ernst Herselman

by Vadim Golovchenko
Mareedragon.com is a website that provides reviews of various products and services, such as books, movies, games, gadgets, software, and more. The site aims to help consumers make informed decisions by offering honest and unbiased opinions from experts and users. The site also features a rating system, a comment section, and a forum where users can interact and share their views. Mareedragon.com is a reliable and trustworthy source of information for anyone looking for quality reviews.
vadimgolovchenko
Add your review here
You have to be logged in to post a review.