The weapons in this package are pledge rewards, exclusive only to early backers. They display the Founder Symbol: an eclipse of the sun by the shattered moon.
Included in this package:
Founders Cutlass
Founders Shield
Founders Two-handed Axe
Founders Vanduul Polearm
Founders Bow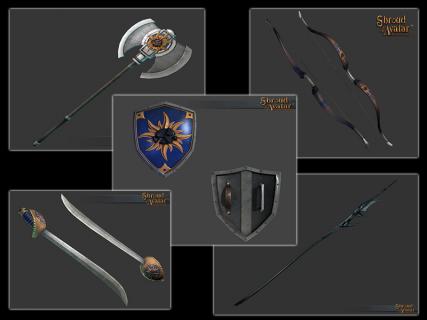 SKU:
1909
Price:

$36.00

$28.00
In Stock
Please let us know the name of the character to deliver this to:
Customer Reviews
Add your review here
You have to be logged in to post a review.