Starts on: June1st, 2021 at 12:01 AM (UTC)
Ends on: June 30th, 2021 at 11:59 PM (UTC)


How to enter:
Register an Account or log into your existing account.
Add this item to your cart and proceed to checkout.
1 Free Entry Per Person
No purchase necessary to win!
Winners will be notified via e-mail.
Void where prohibited!
Prize: Eve Battleship Collection:Caldari Raven Replica Model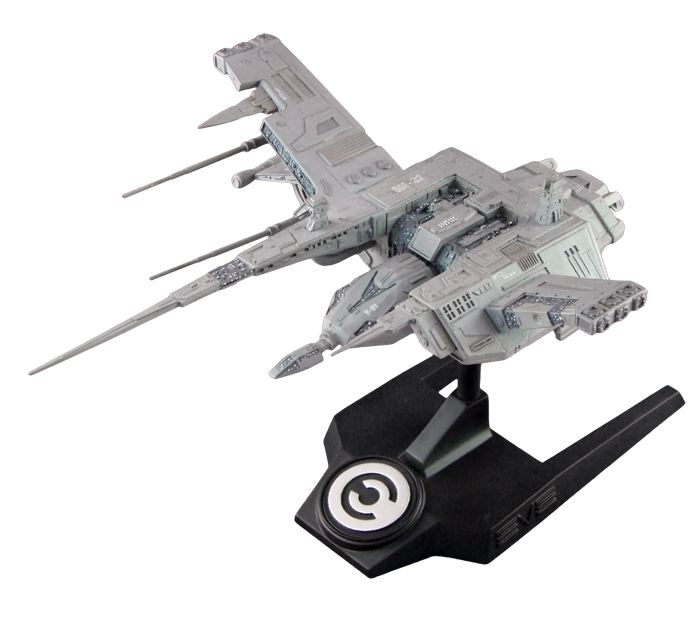 The Caldari Raven has proven to be an excellent warship against most any class of opponent. Its look is typical Caldari, bearing the signature red band and near-featureless panels on its asymmetrical body.
With a heavy arsenal of launchers and exceptional defensive ability, the Raven makes for a formidable ship to face in combat. For fans and collectors alike The EVE Online Battleship Models are constructed from a solid resin foundation and are mounted, ready for display, on a base emblazoned with the associated faction logo.
The meticulous reproduction of EVE Online's ships is achieved through a combination of plastic detailing, cast metal components, and hand painted accents. The end result is a striking replica of the very ships soaring through space in New Eden.
About the Sculptors:
Nick Sainton-Clark is a master of model making and special effects with over 20 years of experience to his name.
Alan Brannan is a veteran model maker whose credits include work on Red Dwarf, Doctor Who, AVP, Hitchhikers Guide to the Galaxy and the next Harry Potter Film.
Sainton Design in its collaboration with CCP/White Wolf is committed to creating high quality collectors models that capture the grace and detail of their digital originals.
Dimensions
Height: 19 cm
Length: 35 cm
Width: 26.5 cm
Weight: 1300 g
Retail Value: $~$500 USD
A list of our previous winners can be seen here!
SKU:
5596
Price: $0.00
If you are the winner, when we announce this on the live shows how would you like to be referred to? Also if you have a special message you may include it.:
Customer Reviews
Add your review here
You have to be logged in to post a review.