Starts on: September 1st, 2019 at 12:01 AM (PST)
Ends on: September 30th, 2019 at 11:59 PM (PST)


How to enter:
Register an Account or log into your existing account.
Add this item to your cart and proceed to checkout.
1 Free Entry Per Person
No purchase necessary to win!
Winners will be notified via e-mail.
Void where prohibited!
Prize: EVE Online Starter Pack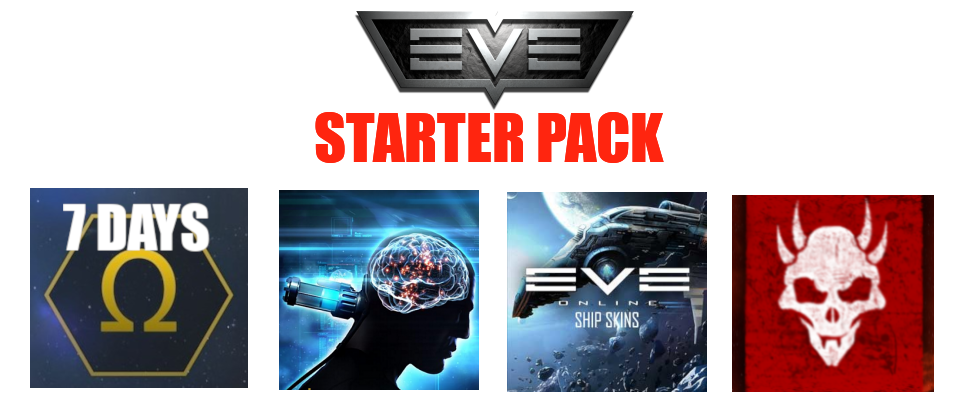 This month we are spreading the love! There will be 20 winners selected, each winning 1 EVE Starter Pack!
So instead of one lucky happy person, there will be twenty! Each winner will recieve one pack containing the following:
7 days of Omega

, ensuring Double Training and many more benefits

250,000 Skill Points

, giving you a head start in skill training
A stunning bundle of starter ship SKINs
Blood Raider apparel
Skill and Damage Booster (Cerebral Accelerator) - *This item can only be used by characters younger than 35 days*
GOOD LUCK!
Price: $0.00
If you are the winner, when we announce this on the live shows how would you like to be referred to? Also if you have a special message you may include it.:
Customer Reviews
Add your review here
You have to be logged in to post a review.