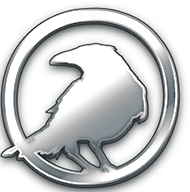 Kickstarter Bundles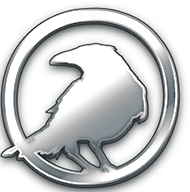 2016 Bundles
---
Trusted Trader
The Trusted Trader program is designed to be a safe way for players to buy and sell expired packages and items from the game. The "Trust" in the Trusted Trader program comes from the oversight of Artcraft Entertainment (Creator of Crowfall) with the buying and selling of the items listed here. All sales through the program here have a percentage of the funds paid to Artcraft for this safety to you. It also helps to further the development of the game!
What you will find here is the sales of packages and items that are no longer available. All of them have been available for sale from Crowfall at one time or another. What you will not find here is things like sales of currency made in game or other items that have been crafted by players.
If you have any questions or wish to sell expired accounts or items to us? Please feel free to contact us at support@markeedragon.com .
Please be aware. Delivery of these packages may take longer than our normal 20 minute or less delivery. This is due to the extra security involved with transferring accounts.
---
Region Restrictions
These Trusted Trader Crowfall Accounts and/or Items cannot be redeemed/added/accessed in Russia, Armenia, Azerbaijan, Belarus,Kazakhstan, Kyrgyzstan, Moldova, Tajikistan, Uzbekistan, Turkmenistan, Ukraine, Georgia, including the territories with limited status such as Abkhazia, South Ossetia, Crimea.
---

Featured Listings
---

Official Website: Crowfall.com
Crowfall Social Media:
---
Crowfall Redemption Process:
Your purchase will be delivered directly to your Crowfall account. Or you can gift the purchase to another player or if you have multiple accounts you may apply it to the account of your choosing. After your purchase with us we will send you an email containing a link to connect with the Crowfall account you wish to redeem on. Once connected your purchase will appear in your game account. Your purchase will appear nearly instantly.
One thing of note. As the game is in pre launch status. All purchases will show up in your account. But some items or features may not be available yet in game. The benefit of buying these items early is that they may be special versions or a lower cost than what they will be at launch.
If you have any questions please feel free to contact us at support@markeedragon.com
-- Listings below this point are Out of Stock --
---