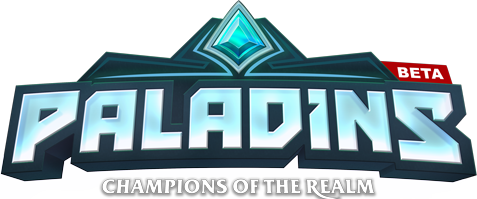 Enter a fantasy world of ancient technology in Paladins!
This "moba style" team-based shooter features strategy elements and deep character customization. Players can amplify and augment a character's core abilities to customize their gaming experience, through a unique collectible card system.
Paladins also features a hardcore esports league, for the more intense and competitive gamers. There is plenty of action to be had no matter your skill level!
---
Save 50% on all Paladins purchases ! All codes are half price. Don't wait. Once sold out this sale will be over!
Paladins 8000 Crystals

Direct Email Delivery!

Get Paladins in game booster packs and other upgrades, available exclusively for Crystals!

This package contains 8000 Crystals

* Due to the nature of these codes no refunds or credits will be permitted if the product key has been sent to you via e-mail. ALL SALES ARE FINAL.

*These codes work for PC ONLY!

Price:

$99.99

,

In Stock
SMITE Ultimate God Pack

Direct Email Delivery!

Buy SMITE Ultimate God Pack for the PC version of SMITE and get ALL Gods current and future.

The Ultimate God Pack currently contains over 40 gods and with purchase, you will automatically receive all future new gods as they are released.

When you purchase the Smite Ultimate God Pack, you will receive a FAVOR refund for any gods purchased prior to buying the Ultimate God Pack.

* Due to the nature of these codes no refunds or credits will be permitted if the product key has been sent to you via e-mail. ALL SALES ARE FINAL.

*These codes work for PC ONLY!

Price:

$14.99

,

In Stock
---