Direct Email Delivery!
Play Today!
Reserve Character Name
UNION DOLLARS in-game 5000
G Coins in-game 2000
Global Vault size 100
Premium Account 7 Days
Bonus items delivered to Vault :SURVIVOR CRATE
SKU:
5314
Price: $29.99
In Stock
SURVIVOR Crate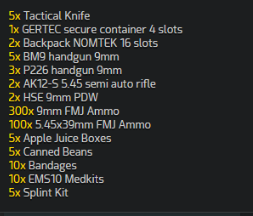 Customer Reviews
Add your review here
You have to be logged in to post a review.