Direct Email Delivery!
Starts on: June 1st, 2019 at 12:01 AM (PST)
Ends on: June 30th, 2019 at 11:59 PM (PST)


How to enter:
Register an Account or log into your existing account.
Add this item to your cart and proceed to checkout.
1 Free Entry Per Person
No purchase necessary to win!
Winners will be notified via e-mail
Void where prohibited!
Prize: 1 Legends of Aria Champion Founders Pack
This is a pre launch account version that is no longer available from the publisher. This has items that are not available in the standard new accounts. These are limited quantity and the price will go up as our stock levels get lower. Once these are sold out they will be gone forever.
1000 Loyalty Points
Champion In Game Title
Savage Cloak
Savage Crown
Savage Furniture Pack
Note: This code can not be redeemed on an existing account.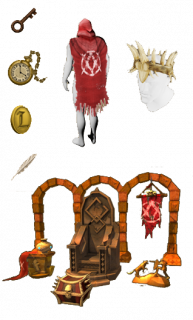 SKU:
4937
Price: $0.00
If you are the winner, when we announce this on the live shows how would you like to be referred to? Also if you have a special message you may include it.:
Customer Reviews
Add your review here
You have to be logged in to post a review.