Welcome to Markee Dragon Game Codes
Have you gotten your free entry to our monthly giveaway yet?
Customer Service:
Local time:
Support: support@markeedragon.com
Phone: (512) MMO-RPG0 or (512) 666-7740
Dedicated English and German support .
Full Support for US Military regardless of where you are.
Orders for first time customers are approved in an average of 20 minutes during business hours.
Orders from customers with a lengthy history are approved within just a few minutes 24x7
Monthly Giveaways!!!
Stellar Affiliate Program
As Gamers ourselves we know what is important to those of you looking to buy new games, subscriptions or game time. We know that there are valid reasons you need a choice of where you purchase your codes even if they are available directly from the game publisher.
We know that you want to support your game fansites by buying through their affiliate links. We get this and we fully support it. We aim to earn your trust and your business.
Let us know what we can do for you today!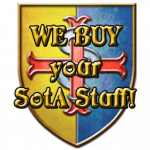 Markee Dragon Game Codes is a trusted trader and business partner with Portalarium.